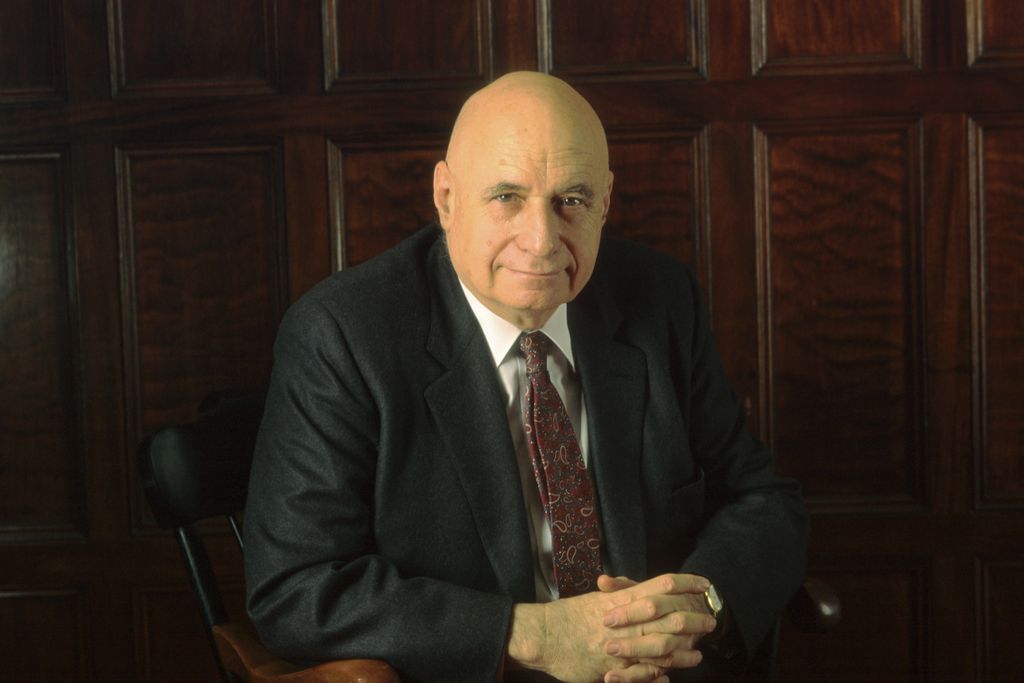 Remembering the man: scholar, husband, parent, colleague, and friend.
U
sually upon receiving news of a death, I do not weep unless the deceased is a close relative, a dear friend, a teacher, or either a great musician or a comedian. That's just the way I am. When I heard of Peter Berger's passing on Tuesday's night, I wept. He qualified thrice: as a friend, a teacher, and as a comedian.
Peter Berger (along with the late Thomas Luckmann) changed my life. When I read The Social Construction of Reality early in my graduate school career—it was probably around 1973 or so—a shiver of inner recognition went up my spine. Not many books do that to a person in a lifetime, so you tend to remember the ones that do.
The phenomenological approach seated in The Social Construction of Realitytaught me a new way to understand the relationship between me as an active perceiver and the world—natural and social—being perceived. It hit me around page forty or so: an ontological bombshell.
I do not remember how exactly the book came to my attention, except that I am certain that no political science, history, or Middle East studies professor of mine at the time at Penn included it on a class reading list. I do remember realizing somewhere in my mid-twenties that the yawning poverty of so-called theory in international relations was pushing me to want to know more about the foundations of the other social sciences and of philosophy, which I had informally minored in during my undergraduate days. My best guess as to what happened is that a visiting professor in the History and Sociology of Science Department at the time, Yaron Ezrahi, alerted me to Ernst Cassirer, and from Cassirer it was an easy slide to Edmund Husserl, Susanne K. Langer, and Karl Popper. And from there, given the presence of Philip Rieff, E. Digby Baltzell, and, newly arrived from Berkeley, Erving Goffman in the Sociology Department, it was a short hop, perhaps with some faculty help, to sociologists Berger and Luckmann, and then from there flung forth toward Clifford Geertz in anthropology, David Apter in a rare corner or political science, and others until finally I plunged back to the ur-source of phenomenological sociology, Alfred Schütz.
(Some years later, after I received my doctorate, I was invited to pinch-hit for an ill faculty regular to teach the Penn poli sci "Introduction to IR Theory" undergraduate course. I included many of the aforementioned writers in my syllabus and gave very short shrift to the standard IR theory pretenders of the day. The students liked it a lot, especially Berger and Luckmann. But when the department elders got wind of what I was doing, they banished me from ever teaching that course again. That was one of several intersecting experiences that persuaded me never to become a full-time academic.)
Read More: https://www.the-american-interest.com/2017/06/29/peter-berger-rip/