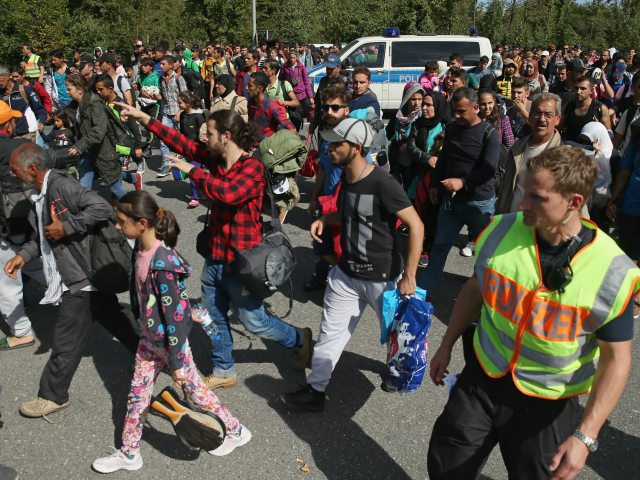 A computer scientist in Germany has been fined over 3,000 euros after he complained in 2015 that criminal asylum seekers were being let go by police after robbing supermarkets.
The 52-year-old German made his comments on August 22nd of 2015 at the height of the migrant crisis,
Wochenblatt
reports
. He noted that asylum seekers were going into German supermarkets and helping themselves to items and instead of being arrested they were let go with warnings.
He wrote on Facebook: "I am in favour of the setting up of civil defences and the punishment of flogging, then they might feel at home when they get their skull smashed with a truncheon. Violence is probably the only thing that they understand, and we should try to make them understand us."
After his post, the 52-year-old was arrested by police and taken to jail. He was then put on trial and accused of attacking asylum seekers' human dignity, slandering them, and insulting them. He was eventually convicted and forced to pay a fine of 3,150 euros.
The verdict was initially appealed by the man's defence lawyer as the computer scientist argued he was directing his anger at specific asylum seekers and not asylum seekers as a whole. He also claimed he was not the original author of the statement and had copied what he had seen written in a magazine online.
Read More: http://www.breitbart.com/london/2017/05/26/computer-scientist-receives-large-fine-hate-speech-asylum-seekers/