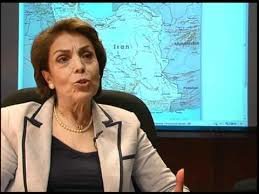 TEHRAN - Shireen Tahmaasb Hunter, a professor of political science at Georgetown University, tells the Tehran Times that Turkey might "reconsider its relations with some Arab states, including Saudi Arabia" in the wake of the failed July 15 coup.
Hunter also says the visit of Turkish President Recep Tayyip Erdogan to Russia was a victory for Vladimir Putin as "Erdogan had to apologize for the dawning of Russian airplane and the killing of the pilot."
Erdogan has criticized the West for what he viewed as tepid support after some military officers seized combat aircraft and fired on parliament and protesters, killing more than 250 people.
During his visit to Russia on August 9 the Turkish leader repeatedly thanked Putin for his rapid offer of aid following the coup attempt. Erdogan also called for relations between the two countries to return "to their pre-crisis level, or even higher."
However Hunter says, "It is very unlikely that Turkey will change its basic Western orientation."
Following is the text the interview:
Q: President Erdogan has announced that he plans to make some changes in the Turkish foreign policy. What could be the changes?
A: It is very unlikely that Turkey will change its basic Western orientation. To do so would incur heavy economic and political costs for Turkey. Therefore, Turkey will remain a NATO member and will try to ease tensions with the U.S. and the EU which have resulted from the failed coup d'etat.
Meanwhile, Turkey will try --at least in the short term-- to reduce tensions with neighbors such as Iran and Iraq. It might also reconsider its relations with some Arab States, including Saudi Arabia. However, any dramatic departures from the past should not be expected. This is because Turkey's relations with its neighbors are affected by factors such as geography, history, sectarian affiliation and inter-state rivalry. For example, it is unlikely that in the long term Turkey will abandon its competition with Iran in the Middle East, Central Asia and the Caucasus.
Read More: http://www.tehrantimes.com/news/405518/Turkey-likely-to-review-ties-with-S-Arabia-Georgetown-professor