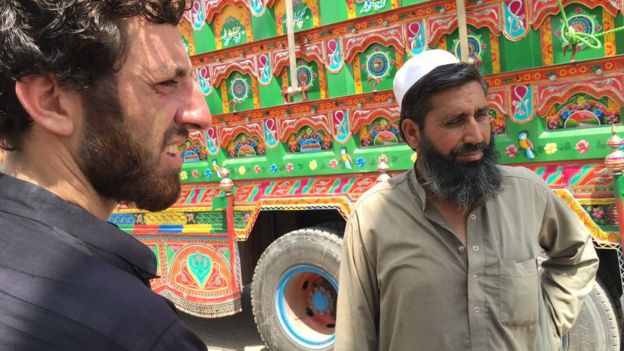 Pakistan's request for all three million Afghan refugees within its borders to leave is causing chaos on its borders and plunging families into uncertainty. Many Afghans have spent all their lives in Pakistan. The BBC's M Ilyas Khan reports from Peshawar.
Noor Mohammad has been queuing for three days to return to Afghanistan - despite being certain that hardships face him on his return.
He fled to Pakistan in the winter of 1979, days after the Soviet army invaded Afghanistan and helicopter gunships started hovering over his village in Baghlan.
He was 12 or 13, and remembers the gruelling journey he made with his family.
"We climbed the hills and started to move south. We went on for days, sometimes walking, sometimes taking a ride on lorries or ponies."
Thirty-seven years later, he has to move again, because his second home says he has overstayed his welcome.
His return journey will be less physically demanding than the one he made as a teenager - but not much easier.
When I met him last week, Noor and his family had spent three days stuck behind a 3km (two-mile) queue of lorries trying to reach the UN-run repatriation centre in Peshawar. And they still seemed to be days away from the centre.
They were angry and frustrated. Others in the queue said they had been waiting for nearly a week.