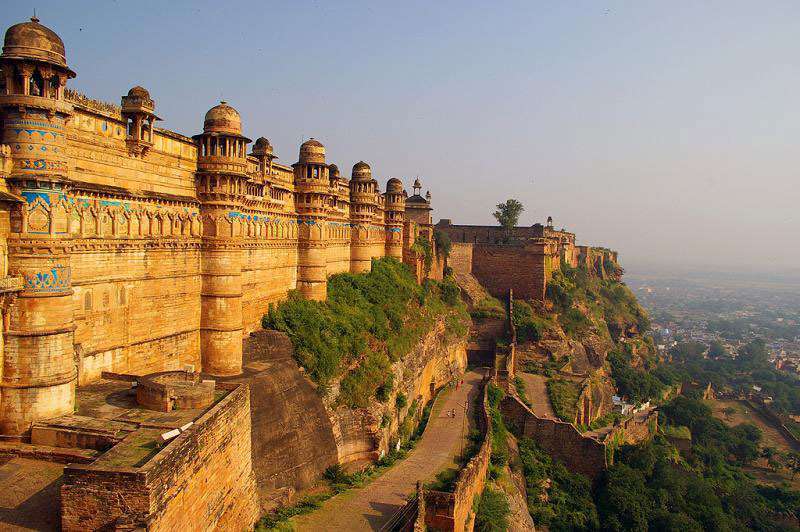 India on the Rise?
The trend is your friend, but all trends come to an end. China's resurgence is no exception to this time-tested maxim. Rising powers tend to get mired in multi-decade crises, often never to re-emerge. Such is the nature of the world and of human hubris. Yet, the consensus – including much of China's own political and intellectual elite – gleefully extrapolates from the country's meteoric rise. Just about everyone appears certain that within a decade or two China will surpass the US economically and mount a credible challenge to American military dominance in the Pacific. Reality and history, however, beg to differ. The foreseeable future is obvious: China's current path ends in India.
To be sure, a quarter-century of breakneck economic growth has made China the envy of the world. Some half a billion people found new homes in its mushrooming cities. From skyscrapers and bullet trains to satellites and fighter jets, China quickly adopted just about every advanced technology. The country seemingly sailed through the global financial crisis of 2008-2009 as if it was happening on a different planet. More trillions of dollars of foreign 'investment' poured in at the tail end of a multi-decade industrial and real-estate boom. Invincible China's omniscient leaders could make no misstep.
This mythic ascent to global pre-eminence has been just that – a myth. The reality is much less lustrous. Since the late 1980s, the state-controlled banking system has undergone several wholesale bailouts. China's rulers blazed new ground in mathematics and statistics as the total of provincial GDPs quite often surpassed the central government's nationwide figure. In leaked diplomatic cables, then-future Premier Li Keqiang was quoted as smiling that GDP numbers are 'for reference only'. Yes, China's economy has grown spectacularly, but probably much less so than widespread perceptions. And it happened on the wings of the most epic debt binge in human history. Years and decades of uncorrected malinvestment have inflated colossal bubbles in stocks, real estate and industrial capacity.
As the facts become too loud to ignore, the mainstream groupthink has struggled to find a counter-narrative. Chinese apparatchiks and foreign pundits peddled 'soft landing' as a substitute for the unravelling myth of economic miracle. But years of empty talk about rebalancing the economy have only added up to more – much more – of the same. China's growth story was mostly based on debt-funded fixed investment: plants, real estate and infrastructure.
By 2014, fixed capital formation remained stubbornly anchored at about 45% of GDP, according to the government's own statistics. In 2015, China still accounted for 57% of global cement output. The much-touted shift away from investment did not materialize. The country produced 30% more cement in the past three years than the US did in the past 116 years.
Read More: http://www.martin-van-creveld.com/guest-article-china-headed/