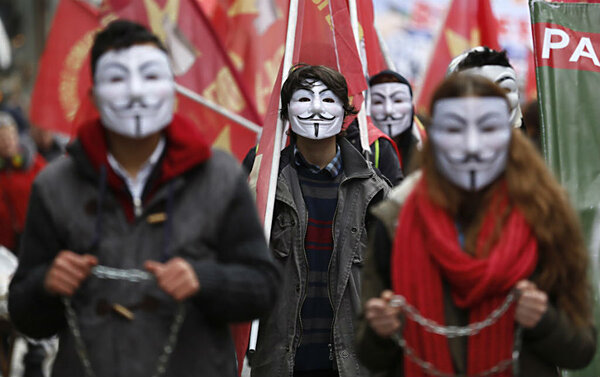 Weeks before the failed coup, a spontaneous act of student defiance had triggered a protest against alleged efforts by Erdoğan and his Islamist-rooted party to impose pro-government ideology on schools.
ISTANBUL —
When the principal of one of Turkey's top high schools took to the stage last month to address its graduating class, he faced an unexpected rebellion.
As Hikmet Konar began to speak, almost all the final-year pupils at Istanbul High School stood up one after another and turned their backs to him.
"It was spontaneous," says one of the students. "We don't know who did it first, but then it just spread like a domino effect."
Before the failed military coup over the weekend and the ensuing purge by President Recep Tayyip Erdoğan of thousands of personnel in the military, police, and judiciary, the country's political climate had become increasingly authoritarian and toxic.
Read More: http://www.csmonitor.com/World/Middle-East/2016/0718/Before-Turkey-coup-bid-high-school-students-had-joined-fray-over-Erdogan