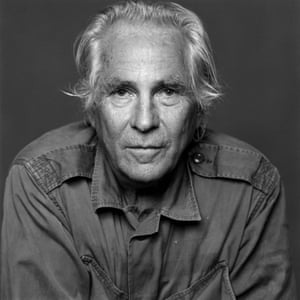 I
t's the custom for editors to keep a low profile and to underplay any changes they may make to an author's manuscript. Gordon Lish is a different animal. Not since
Maxwell Perkin
s has an editor been so famous – or notorious – as a sculptor of other people's prose. As fiction editor of Esquire from 1969 to 1977, then as an editor at Knopf and of the Quarterly until 1995, Lish worked closely with many of the most daring writers of the past 50 years, including
Raymond Carver
,
Don DeLillo
,
Barry Hannah
and Joy Williams. In an interview with the Paris Review in 2004, Hannah said: "Gordon Lish was a genius editor. A deep friend and mentor. He taught me how to write short stories. He would cross out everything so there'd be like three lines left, and he would be right."
His collaborations have not always ended amicably. His editorial relationship with Carver ceased after three books. When Lish donated his papers to the Lilly Library at Indiana University Bloomington, they indeed showed that he had drastically cut, and often rewritten, some of Carver's best-loved stories. For the
Collected Stories
, published in 2009, Carver's widow, Tess Gallagher, printed some of them in both edited and unedited versions. The critical reaction was divided. In the New York Times book review, Stephen King described the effect on one story as
"a total rewrite … a cheat"
; in the New York Review of Books, Giles Harvey wrote that the publication of Carver's unedited stories
"has not done Carver any favours. Rather, it has inadvertently pointed up the editorial genius of Gordon Lish."
More than a dozen books have appeared under Lish's own name – including the novels
Dear Mr Capote
(1983),
Peru
(1986) and
Zimzum
(1993). These have won Lish a small but passionate cult following as a writer of recursive and often very funny prose. For decades he taught legendary classes in fiction, both at institutions such as Yale and Columbia and in private sessions in New York and across America. Though he titled one of his books
Arcade, or, How to Write a Novel
(1999), he, like Socrates, never put his teachings on paper. They survive in his students, many of whom are now prominent writers and teachers of fiction, among them
Christine Schutt
,
Sam Lipsyte
,
Gary Lutz
and
Ben Marcus
.
Read More:
http://www.theguardian.com/books/2015/dec/05/gordon-lish-books-interview-editing-raymond-carver