Clare Carlisle: Bertrand Russell – part 3: Christian thought is itself aware of the dangers of fear – something Bertrand Russell overlooks in his critique of religion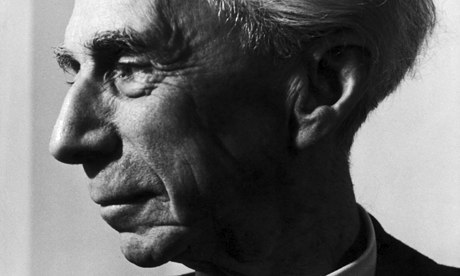 The most powerful aspect of Bertrand Russell's critique of religious belief is his claim that religion is based on fear, and that fear breeds cruelty. His philosophical arguments against the existence of God may not touch the lives of many ordinary people, but his more psychological point about fear has to be taken seriously by all of us. In his 1927 lecture
"Why I am not a Christian"
– delivered to the south London branch of the National Secular Society – Russell expressed his point with characteristic clarity: "Religion is based primarily and mainly upon fear. It is partly the terror of the unknown and partly the wish to feel that you have a kind of elder brother who will stand by you in all your troubles and disputes. Fear is the basis of the whole thing – fear of the mysterious, fear of defeat, fear of death. Fear is the parent of cruelty, and therefore it is no wonder if cruelty and religion have gone hand in hand. It is because fear is at the basis of those two things." No doubt he was preaching to the converted on this occasion.
There are actually two elements to Russell's diagnosis of religion here. The first is that religious belief is a symptom of fear: aware that our lives are precarious and vulnerable, we seek the protection of a powerful deity, to comfort ourselves with an illusion of safety. The second is that fear is a symptom of religion: in particular, doctrines of punishment in both this life and the next cause ignorant believers to live in fear unnecessarily. There is little doubt that this analysis has some truth on both points; perhaps it explains quite accurately the causes and effects of religious belief in a significant number of cases. But do such cases represent religion itself, or are they a distortion of it?